All Natural & Sugar-Free BBQ & Chili Turkey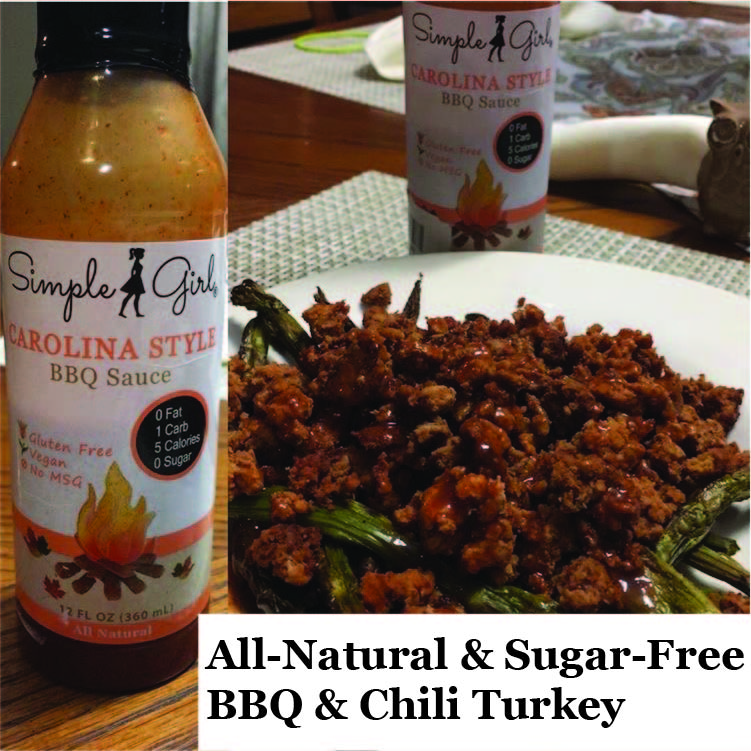 Submitted by @ms_sammy_b_fit
Ingredients:
2 lbs ground turkey

2 Tbsp garlic powder

2 Tbsp cumin

1½ Tbsp chili powder


3 tsp paprika

Cayenne pepper to taste

Sea salt to taste
Cooking Directions:
Put the ground turkey in a bowl.

Mix garlic powder, cumin, chili powder and paprika with the ground turkey

Add cayenne pepper and sea salt to taste.

Drizzle Simple Girl Organic Carolina BBQ sauce on top.

Enjoy!