Bell Pepper Chopped Veg & Quinoa with Sugar-Free BBQ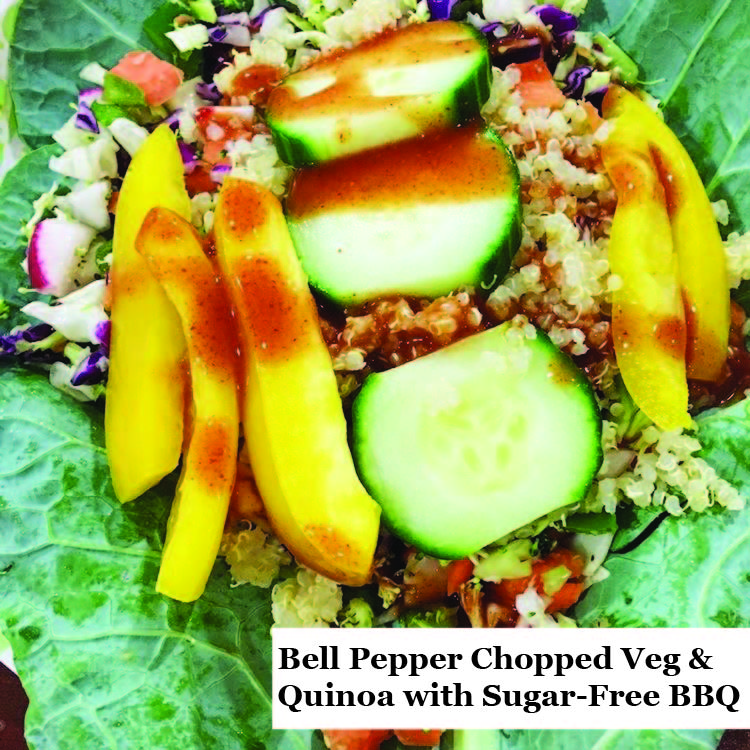 Submitted by @sarahtonesup
Ingredients:
1 collard green

¼

cup cooked quinoa

½

cup chopped veggies (I used broccoli, purple + green cabbage, cauliflower)

½

yellow bell pepper, sliced

½

small cucumber

Cooking Directions:
Place the collard green on a plate.

Pour the cooked quinoa on collard green.

Add your chopped veggies, yellow bell pepper and small cucumber on top of quinoa.

Drizzle Simple Girl Organic Carolina Kick BBQ Sauce on top.

Enjoy!
Save
Save