Citrus Ginger Quinoa and Brussels Sprouts Bowl
Citrus Ginger Quinoa and
Brussels Sprouts Bowl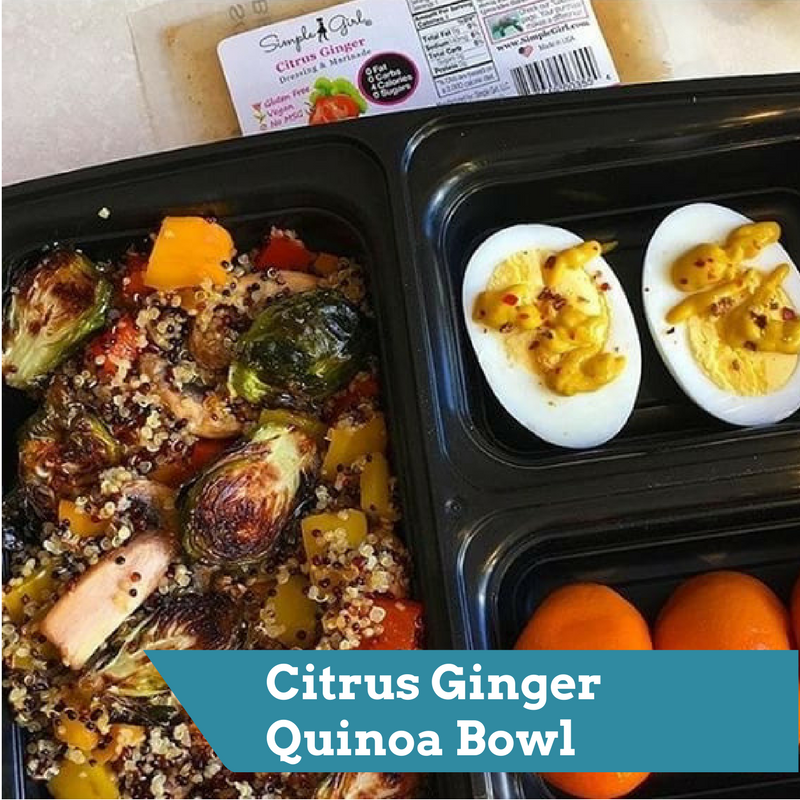 Submitted by @leslieslosingit
Ingredients:
onions

peppers

mushrooms

quinoa

Brussels sprouts

Directions:
Start the quinoa cooking.

Roast the Brussels sprouts.

Sauté

the onions and peppers and add in the mushrooms towards the end.
Let your quinoa finish cooking, the sprouts finish roasting and let the

sautéed

veggies cool a bit.
Then, mix them all together in a bowl and drizzle the Simple Girl Organic Citrus Ginger Dressing on top and stir together. Keep adding the Citrus Ginger to taste.

Enjoy!
We hope you enjoy this healthy recipe idea from Simple Girl and @leslieslosingit!
Save