Mexican Chicken Salad w/ Sugar Free Vinaigrette
Mexican Chicken Salad w/ Sugar Free Sweet Vinaigrette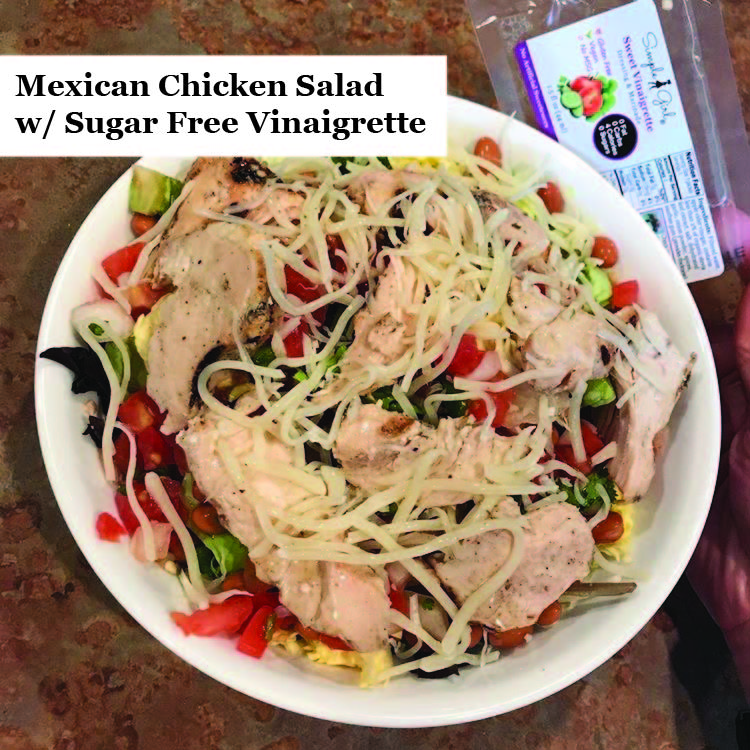 Submitted by @sammyjo_macros_muscles
Ingredients:
1 bag of butter blend salad mix

½ cup pinto beans

3 Tbsp pico de gallo

½ avocado

1 oz fat free cheese

4-6 oz cooked chicken breast
Directions:
Wash salad mix and place in bowl.

Cut cooked chicken and place in bowl.

Add pinto beans, pico de gallo, avocado, and fat free cheese.

Top with a serving of Sweet Vinaigrette Salad Dressing.

Enjoy!