Pineapple & BBQ Pulled Pork Sandwich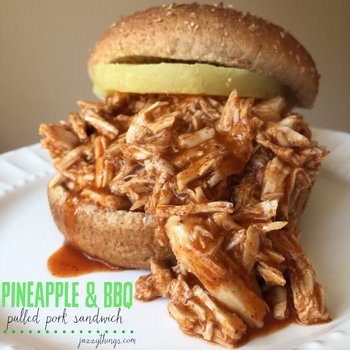 Submitted on Instagram by @JazzyThings
Ingredients:
Cooking Directions:
Add all ingredients to Crock Pot (add more water, if necessary, to ensure pork is covered. You can also cut the loin to be able to lay into the Crock Pot).

Cook on high for 6 hours (or low for 8).

Remove pork chops from pot and shred. Shred pineapple chunks into pork shreds as well.

Add desired amount of liquid from the Crock Pot to shredded pork (about one cup). Mix well.

Enjoy!