Simple Girl Affiliate Program Information
Already an affiliate? Login here!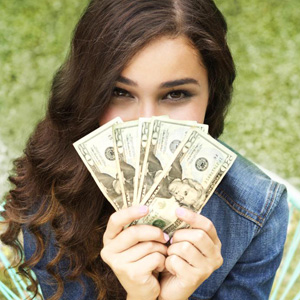 Our free affiliate program is perfect for anyone who is willing to post their affiliate information on their website, spread their code on Instagram, post their link or code on social media, or simply tell their friends about our amazingly healthy food products!
It's so easy. Just follow these simple steps:
1.) SIGN UP for the Simple Girl Affiliate Program.
2.) Then, spread the word about the Simple Girl products to get some affiliate money flowing in! Here's how: For every order placed using your affiliate link and/or promo code, you'll earn 8% of their entire purchase in cash. Plus, if they enter your promo code when they checkout, they'll also receive 8% off!
Ways to share your affiliate link/code:
Send your link and promo code in e-mails
Post your code along with the name of the website on Instagram, Twitter, Youtube, and Facebook groups
Add the url and/or your code to handouts for your training camps, clients, patients, and more
3.) When the money starts rolling in, you'll receive monthly checks (after you've crossed the $10 threshold) from us!
Ready to go? Click here to sign up!