Simple Girl's BBQ Pulled Chicken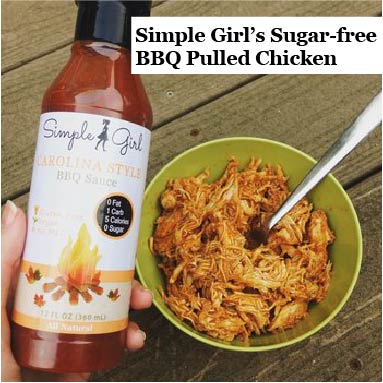 Ingredients:
Cooking Directions:
Place chicken in the Crock Pot with a little bit of chicken broth.


Cover Crock Pot.

Let cook for 4 hours on high or 8 hours on low. With 15-20 minutes left, stir in the Simple Girl BBQ Sauce to taste and let warm with the chicken.


After cooking, remove chicken from the Crock Pot with a fork, and place on a cutting board.

Shred chicken with 2 forks, (it will practically fall apart, which makes it super easy!)

Then put it into a bowl and add more BBQ sauce, if desired.

Place chicken in container, and use in recipes throughout the week.

Enjoy!