Sugar-Free BBQ Mouth Watering Chicken Drumsticks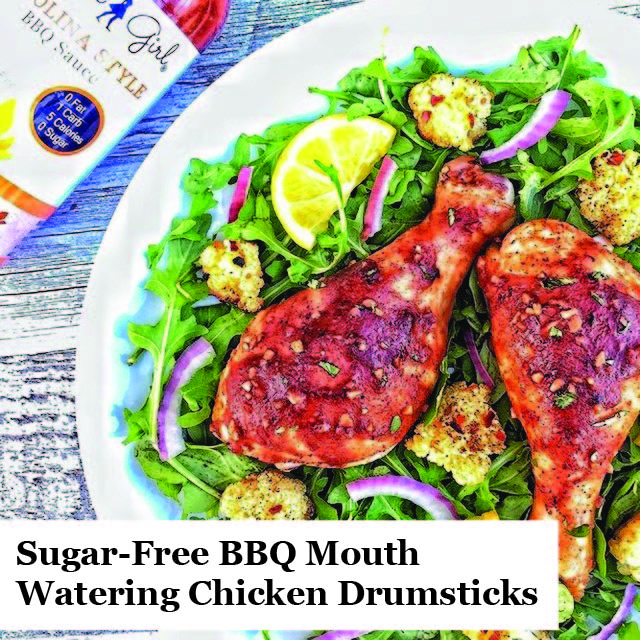 Submitted by @americasgfsweetheart
Ingredients:
6 chicken drumsticks

2 tsp fresh garlic

1 Tbsp lemon juice

½

tsp lemon pepper

2 tsp chipotle seasoning

1 Tbsp lemon zest

garlic salt to season chicken

pepper to season chicken
Cooking Directions:
Preheat oven to 400°F.

Lay out your drumsticks and sprinkle them with garlic salt and pepper on both sides and put them in your foil lined baking dish.

In a medium bowl you want to mix all your seasonings, garlic, and lemon juice into your barbecue sauce.

Pour the mixture over your drumsticks.

Put the drumsticks in the oven and bake for approximately 1 hour and 10 minutes, turning your chicken about halfway through.

You want to make sure the meat is no longer pink at the bone.

Enjoy!
Save