Posted by Simple Girl on 12th Dec 2022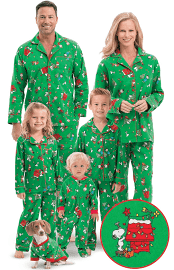 The holiday season should be magical and filled with time with our loved ones. However, many Americans go into debt purchasing gifts for family and friends. Many spend months trying to pay off the purchases made the last quarter of the year, and the added financial stress can be very difficult to manage. Some people thrive on purchasing the perfect gift for that special someone. It means more to them to buy something that someone else really wants than it does to receive gifts themselves. However, the holiday season need not feel like a constant drain on your bank account.
One of the best things about having a family of your own is starting your very own holiday traditions. They do not have to be extravagant, but choosing a few things meaningful to your family can create magic amongst the hustle and bustle of the holiday season. If you are looking for a few traditions you can incorporate into your family without taking too much of a toll on your bank account, check out the list below for some ideas!
1. Family pajamas are a fun tradition and can be as festive and classic as you like! Whether you want to go all out with matching footie pajamas or keep it simple with matching pajama pants and a solid shirt; the options for both your style and budget are endless. This tradition is becoming more popular both online and in stores giving you a variety of styles to choose from. The cost for these will depend on both the style of pajamas and the number of family members.
2. Another awesome tradition to consider is a Christmas Eve gift to the family, complete with a Christmas movie, snacks, and your favorite beverage. It is a perfect way for your family to wind down on Christmas Eve to prepare for Santa's arrival.
3. Two words -- Christmas cookies. Spend a Saturday decorating Christmas cookies with your little loves; it may be messy but they will love it. If you want to do more than just decorate cookies, you can hand deliver some to your neighbors. It's a wonderful way to spread Christmas cheer!
4. Make a soundtrack for the season choosing your favorite holiday CD or playlist to set the scene for your gift opening festivities on Christmas morning.
5. Go for a drive to find the best Christmas light displays in your area. There may be a park near you that is all decked out for the holiday season, or maybe you'll find houses with awesome displays. Grab some hot chocolate and a few snacks and go for a little drive and enjoy family time together.
As you can see, there are many ways you can create holiday traditions for your family without going into debt or needing an elaborate plan. When your kids grow up and have families of their own, they will love sharing their memories of your holiday traditions with their children.