Posted by Simple Girl on 8th Jan 2021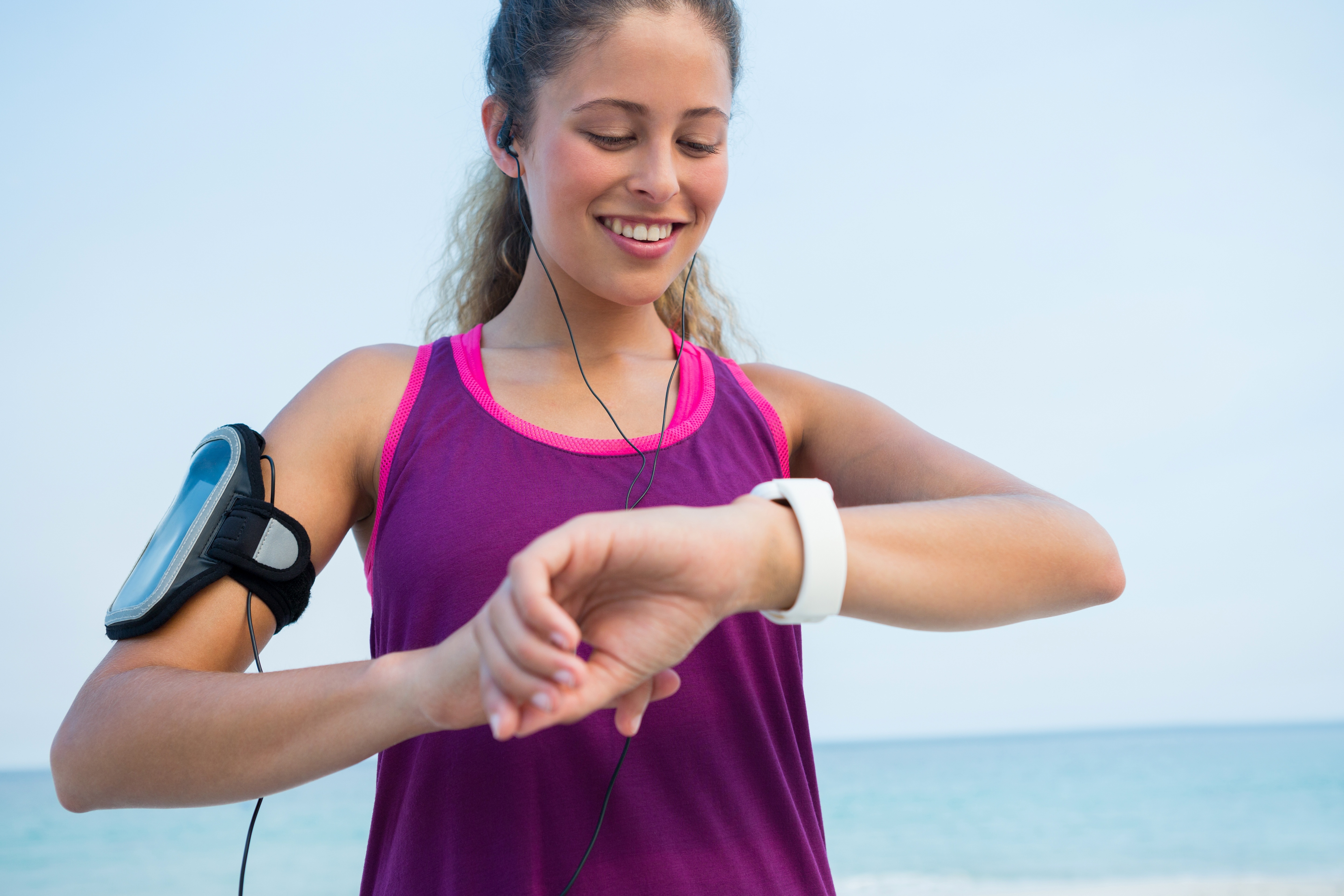 Motivating yourself to work out is hard. But keeping an updated workout playlist is the secret to staying on track with your fitness goals. Having the right music can make any workout seem like a fun dance session. This list features the best hit songs from strong women artists like Lizzo, Lady Gaga, and more. Read ahead to discover the best workout songs to keep you moving.
1. XS - Rina Sawayama
Rina Sawayama's self-titled debut album "SAWAYAMA" has been making waves since being released in April 2020. "XS" is the second track on the album with an addictive dance beat and catchy chorus. Don't be fooled by this pop song, the lyrics are a critique of wealth and society that will make you think while bopping.
2. Savage Remix (feat. Beyoncé) - Megan Thee Stallion
Everyone heard this iconic Beyoncé remix of Megan Thee Stallion's song "Savage" when it reached the top of the Billboard 100 in May of 2020. Beyoncé adds buttery smooth vocals to Meg's hard-hitting raps about being a strong woman. These two iconic women are sure to inspire anyone during a tough workout.
3. Motivation - Normani
The title of this song is reason enough for why it should be on your workout playlist. "Motivation" is a catchy song with R&B influences written by Ariana Grande. The high-energy dance beat paired with Normani's smooth vocal talents makes this the perfect workout song.
4. Soulmate - Lizzo
Celebrate yourself and reaching new fitness goals with this upbeat song by Lizzo. Her lyrics about loving yourself will keep anyone positive during an intense gym session. This song is the perfect pick-me-up for when you think you can't run any longer.
5. Rain on Me (feat. Ariana Grande) - Lady Gaga
The latest collaboration from these two queens of pop is the addictive pop anthem "Rain on Me." The song is a techno wonderland of house and disco music inspirations combined with the vocal talents of Grande and Gaga.
6. High Horse - Kacey Musgraves
Kacey Musgraves may be known as a country artist but her songs have reached the Billboard 100. "High Horse" is a fun balance of disco beat and country sounds from Musgrave. She sings about telling off somebody who thinks too much of themselves in this relaxing, yet upbeat song.
7. Higher Love - Kygo and Whitney Houston
Whitney Houston reentered the Top 100 this year when DJ Kygo reimagined her iconic 80's song "Higher Love." He updates the song by adding modern synth beats to highlight Houston's incredible vocals. Remind yourself of Whitney Houston's greatness with this 21st-century remix of a classic song.
8. Prisoner (feat. Dua Lipa) - Miley Cyrus
"Prisoner" is the second hit single from Miley Cyrus's album "Plastic Hearts." This song features new pop artist Dua Lipa singing with the established Miley Cyrus. Both women have strong alto singing voices that meld together perfectly in this upbeat, dance song that's perfect for working out.