Posted by Simple Girl on 7th Mar 2017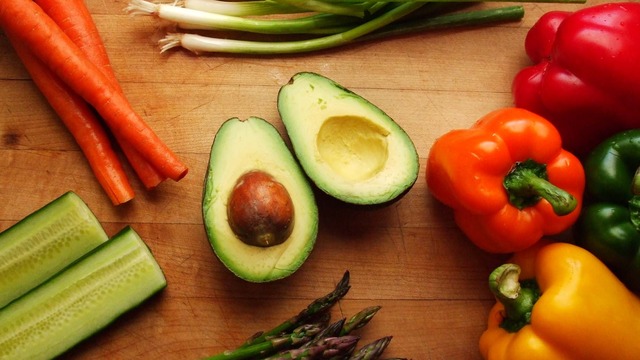 Going vegan isn't the easiest thing in the world to do since so much of what's in the "normal" American diet is animal-based, but the benefits are seemingly endless. Whether you've decided to shun animal-based foods for ethical or health reasons, joining the 2.5 percent of vegan Americans in enjoying a plant-based diet can lead to a reduced risk of developing cancer, diabetes, arthritis, and heart disease, among other ailments.
Whole grains, fruits and vegetables, and beans and legumes don't have any cholesterol, and they're low in fat and low on the glycemic index. But can these and other vegan choices really be tasty enough to carry you through life without caving? The answer is a resounding yes, and these three excellent–and quick-to-make–recipes prove it.
Asian Noodle Bowl
This delicious Asian-inspired recipe takes just a half hour to make, and each serving has a mere 264 calories. Best of all, it's a veritable buffet of flavors.
Ingredients:
3.75-ounce package of thin rice noodles
1 tbsp olive oil
8 ounces thinly-sliced mushrooms
6 cups vegetable broth
⅔ cup soy sauce
2 tbsp freshly grated ginger
1 tsp chili sauce (or to taste)
4 thinly-sliced scallions
4 thinly-sliced carrots
8 ounces green beans cut into bite-sized pieces
Instructions:
Make the noodles according to the directions on the package.
Drain them, and cut them into three-inch lengths.
Heat the oil in a saucepan over medium heat, and add the mushrooms.
Cook for two minutes.
Add the broth, soy sauce, ginger, and chili sauce and bring to a boil.
Add the vegetables and simmer for five or six minutes or until they're tender.
Divide the noodles into bowls and cover them with the soup.
Caper and Olive Linguine
Bursting with flavor, this beautiful, tasty, and filling linguine takes about 20 minutes from kitchen to table. Each serving has 446 calories.
Ingredients:
1 tbsp olive oil
2 cloves thinly-sliced garlic
¼ tsp crushed red pepper
1 26-ounce jar of pasta sauce
1 6.75-ounce jar of Spanish olives, chopped
1 3.5-ounce jar of capers, drained and chopped
½ cup coarsely-chopped, flat-leaf parsley
½ tsp lemon zest
16 ounces linguine
Instructions:
Heat the olive oil, garlic, and red pepper over medium heat for about two minutes.
Add the rest of the ingredients, except for the pasta.
Simmer on low for about 15 minutes.
Meanwhile, prepare the linguine according to the directions on the package, then drain it and toss it with the sauce mixture.
Serve with bread and your favorite red wine.
Vegan Veggie Curry
This delicious coconut-based curry is a super-fast meal, but it tastes like you spent hours slaving away over the stove. Not only is it fast, but it also has just 295 calories per serving.
Ingredients:
Olive oil
1 thinly-sliced onion
3 crushed garlic cloves
1 tbsp grated fresh ginger
1 cup chopped red or yellow pepper
1 cup whole snow peas
1 cup chopped mushrooms
3 tbsp curry paste
1 14-ounce can coconut milk
¾ cup fresh chard, kale, or spinach with stem removed
Cilantro for garnish
Instructions:
Sauté the onions in olive oil over medium-high heat until they're soft.
Add the garlic and ginger and cook for a couple more minutes, until they're fragrant.
Add the vegetables and cook until they soften slightly.
Add all remaining ingredients except the spinach and bring to a simmer and cook for about five minutes.
Stir in the spinach and cook for another minute or until it wilts.
Serve over rice with a smattering of cilantro.