Posted by Simple Girl on 16th Dec 2019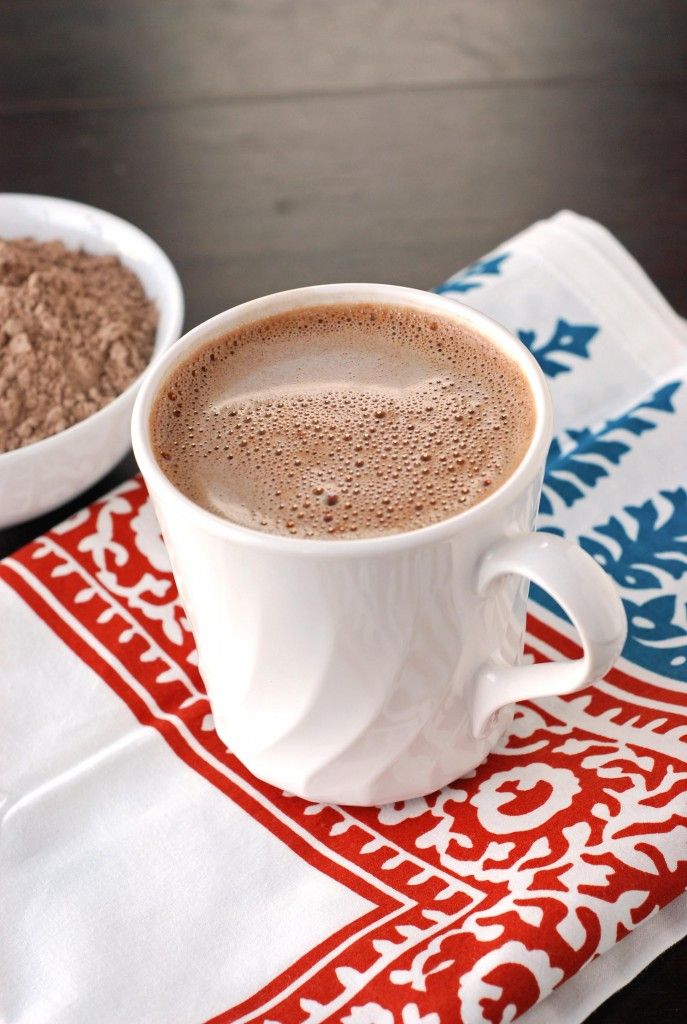 Tired of pouring a powdery concoction of sugar and chemicals into a mug of hot water and calling it hot cocoa? Looking for something natural and delicious, that actually comes from real foods? Here are some of the best options available on the market or for you to make in your own home.
For Purchase:
Lakanto Drinking Chocolate
This healthy option is vegetarian, gluten-free, and organic. It is also sweetened naturally with monk fruit, making it sugar-free as well. Using the finest cocoa beans, Lakanto finishes this smooth drinking chocolate with a hint of vanilla as well as probiotics to make your gut happy along with your taste buds.
Price: $10.39 per 10 oz.
Brandless Organic Dark Chocolate Hot Cocoa Mix
At just four ingredients, Brandless' take on hot cocoa is one of the simplest and most affordable options on the market today. This mix is vegan, organic, and gluten-free with a deep dark chocolate flavor sure to delight any connoisseur of the dark variety. Want to get the most bang for your buck? Brandless is the way to go.
Price: $4.00 per 8 oz.
Bulletproof Heirloom Hot Cocoa
The Bulletproof brand has taken off in recent years, due to the introduction of their healthy fat-packed Bulletproof Coffee. Now, they've debuted their unique take on hot chocolate. Combining organic raw cacao powder and organic raw cacao butter (remember fat equals flavor and energy), Bulletproof Heirloom Hot Cocoa is naturally sweet with a hint of vanilla. If you're looking for one of the best tasting natural hot cocoas, you'd do well to choose Bulletproof.
Price: $20.00 per 16 oz.
NOW Foods Cocoa Lovers Organic Hot Cocoa
This organic option has a rich milk chocolate flavor and is low in fat. It contains organic turbinado sugar, so it is not sugar-free, but if that's not a deal breaker for you, then you owe it to yourself to try this unique sweet treat. You'll be looking forward to cooler weather with this cocoa in your pantry.
Price: $8.17 per 14 oz.
Make at Home:
Want to make your own mix at home? No problem. Making a cup of all-natural hot cocoa is simple and delicious and you only need a few ingredients.
Before compiling the rest of the ingredients, you'll want to choose your sweetener. Whether you're using real cane sugar or opting for another natural choice like honey or maple syrup, the sky is the limit. We personally love the complex flavors of honey in our drink.
Ingredients:
1/4 cup of cocoa powder

2 tablespoons of honey

2 1/2 cups of milk (dairy, soy, almond, your choice)

1/8 teaspoon of vanilla

Optional: Feel free to experiment with your favorite spices. Cinnamon, ginger, and even cayenne can add an extra flavor boost that you'll love!
Directions:
Place all ingredients in a pot over medium heat and whisk gently. Do not allow the mixture to boil. Serve promptly in mugs. This recipe makes two mugs of delicious hot cocoa, so find a friend or loved one to share it with.