Posted by Simple Girl on 9th Oct 2018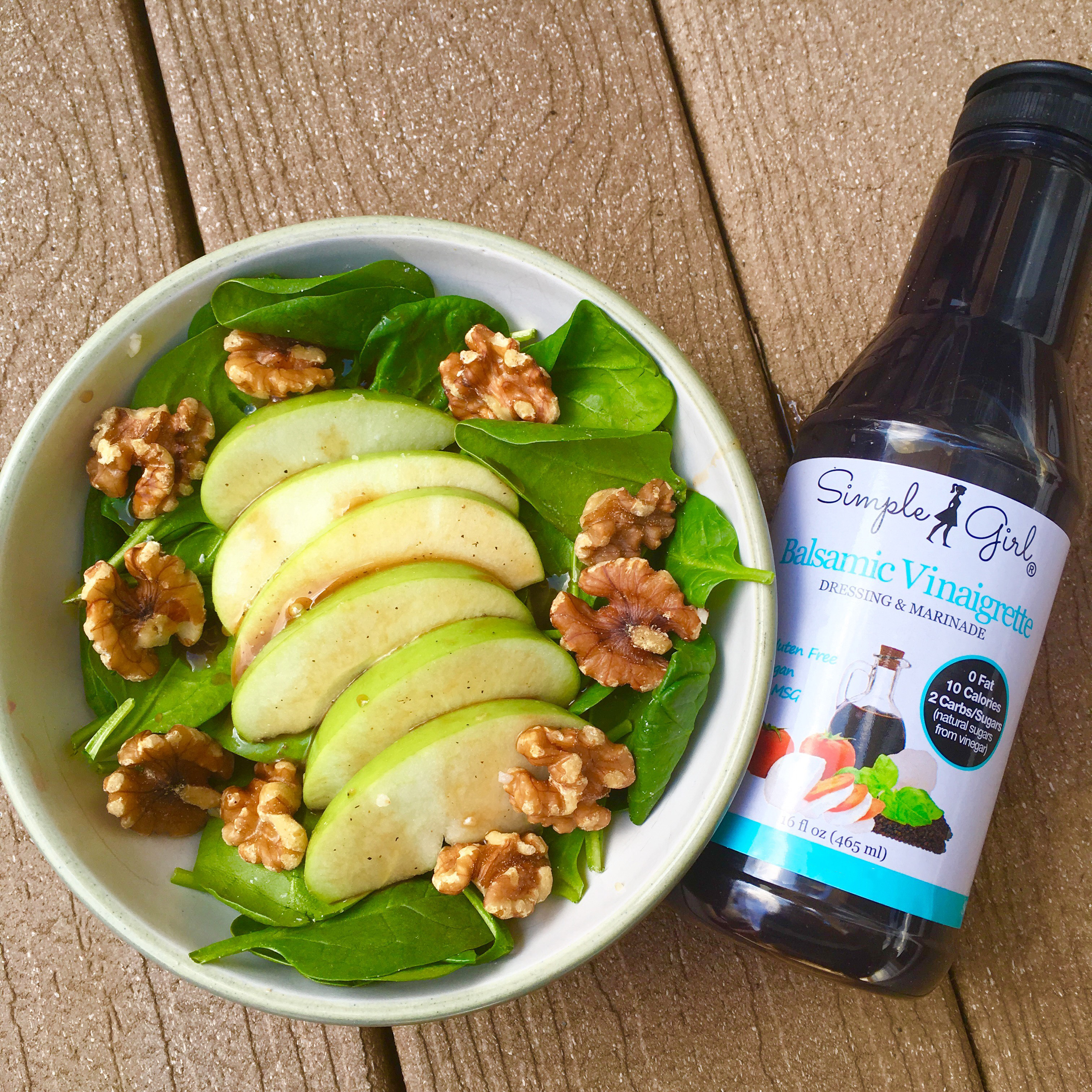 Salads have long been the go-to meal for someone on a diet and they're common fare for dieters eating out for lunch. But you may be horrified to learn that what you thought were healthy choices on the menu are actually packed to the gills with fat and calories.
Take, for example, the Southwest Crispy Chicken Salad from McDonald's. Sounds healthy, doesn't it? In fact, this monstrosity contains 480 calories and 24 grams of fat! You're better off choosing a bacon double cheeseburger instead, which has 60 fewer calories and 22 grams of fat. Or maybe you eschew McDonald's for Wendy's, which might seem healthier. But Wendy's Apple Pecan Chicken Salad comes with a whopping 570 calories and 25 grams of fat. You may as well indulge in a big plate of cheese-smothered Baconator Fries, which has just 490 calories and 24 grams of fat.
Or you could save a few calories – along with a few bucks – and make your own salad to enjoy at the office. Here are four crispy, crunchy, fresh and delicious salads that we've specifically chosen to pair with our four delicious, low-calorie and zero fat salad dressings.
1. Spinach & Walnut Salad with Simple Girl Organic Sweet Vinaigrette Dressing
This delicious salad is packed with vitamin C and protein and makes a super-healthy and filling lunch.
Wash and dry a large handful of spinach and place it in your container. Sprinkle on a small handful of walnuts, one sliced hard-boiled egg (drop the egg for vegan friendly), a sliced green onion, half of a sliced avocado, and a tablespoon or so of unsalted sunflower seeds. Toss it all together with our Organic Sweet Vinaigrette dressing – which only has 3 calories per serving – and enjoy the sweet and savory flavors, knowing that this is about as healthy as you can get.
2. Rainbow Salad with Simple Girl Organic Sweet Mustard Dressing
This colorful salad is as pretty as it is delicious and it's guaranteed to satisfy your hunger and your sweet tooth.
Start with a bed of greens. Cut a handful of cherry tomatoes in half and lay them in a neat strip on the greens. Cut carrot into thin rounds and lay them in a strip next to the tomatoes. Cut half of a yellow pepper into strips and lay them next to the carrot. Slice half an avocado and cozy it up next to the yellow pepper. Follow that with a robust handful of sweet, plump blueberries, and follow those with small chunks of purple cauliflower. Drizzle the whole shebang with our sweet, tangy Organic Sweet Mustard Dressing – at just 3 calories per serving – and fill your body with fresh, healthy goodness.
3. Sweet 'n' Crisp Dried Cherry Salad with Simple Girl Organic Balsamic Vinaigrette
This delectable salad combines cool, crisp greens with sweet, chewy dried cherries for a variety of textures and flavors. You won't be bored eating this for lunch!
Lay down a bed of greens in your container. Sprinkle a couple of dried cherries over the top and crumble up some feta cheese and sprinkle it over the cherries. You can also use bleu cheese if you prefer. Top it all off with a handful of slivered almonds or walnuts, then toss with our tangy, savory Organic Balsamic Vinaigrette, which has just 10 calories per serving. Fair warning: You will not want this salad to end.
4. Tangy Fruit & Veggie Salad with Simple Girl Organic Citrus Ginger Dressing
This tangy delight has both fruits and vegetables for a crispy, sweet treat that'll leave you satisfied and feeling like a boss.
On a bed of spinach and romaine lettuce, lay down a little pile of chopped cauliflower, a small handful of thinly sliced red onion, a bit of shredded red cabbage, and a quarter cup or so of chickpeas. Add a small orange, cut into slices, and about a half cup of sliced strawberries. Finish it off with a little handful of blueberries, drizzle it all with our Organic Citrus Ginger Dressing containing just three calories per serving, and enjoy a bold explosion of flavors and textures.
If you can't decide which salad sounds more delicious, take advantage of our 3-bottle Build Your Own Dressing Kit and try several flavors. Or, if you're a modern, on-the-go gal, our take-along single-serve salad dressing packets make dressing your salad easy and convenient when you're away from home.