Posted by Simple Girl on 27th Mar 2019
The cheerful colors of your luscious lipsticks and beautiful blushes belie the toxic chemicals that lurk in most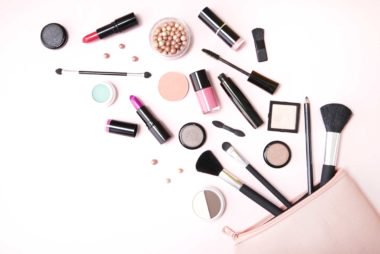 cosmetic brands. According to researchers, one in eight of the 82,000 ingredients used in personal care products are industrial chemicals. These include carcinogens, reproductive toxins, hormone disruptors, and pesticides, not to mention plasticizers, degreasers, and surfactants. Toxic chemicals can do a number on your skin over time, and they're absorbed by the body, affecting your overall health and wellness. They're also bad for the environment.
Natural makeup is a safer and more eco- and animal-friendly choice. Clean beauty is an emerging trend, and we hope it's one that's here to stay. If you're ready to say adios to toxic makeup and ahoy to the clean stuff, you might like these five awesome natural makeup brands.
1. Bite Beauty
Bite Beauty's bodacious lip colors have created a buzz among those looking for natural makeup without compromising brilliant colors or quality textures. Bite Beauty's luxe lipsticks are handcrafted in their Canadian facility and don't contain gluten, sulfates, petrochemicals, phthalates, or parabens. They come in vivid, high-pigment colors that not only feel good on your lips, but they're good for them. Check out the three-step Agave Treatment that exfoliates, treats, and hydrates those kissers.
2. lilah b.
Featuring natural ingredients like agar and aloe that nourish and moisturize the skin, lilah b.'s natural makeup line is entirely cruelty-free and made without gluten, parabens, phthalates, sulfates, or synthetic fragrances. This multi-use makeup line is for minimalists and is designed to reduce the clutter in your makeup bag. The darling, pebble-shaped compacts swivel open to reveal luxurious colors for lips, eyes, and face.
3. Ilia Beauty
Ilia Beauty is a vocal proponent of clean beauty, and its range of quality products come in rich, vibrant colors. Ilia's philosophy is that not every natural ingredient is good for your skin, and not every synthetic ingredient is bad for it. Formulated from scratch, the eye, lip, and face products are a mix of natural and organic botanicals and safe synthetics that produce eye-popping colors and smooth, silky textures. Whenever possible, the packaging and makeup containers are made from recycled materials.
4. Lawless
Lawless' tagline is "Clean AF," and indeed, its makeup is Always Free of carcinogens and endocrine and hormone disrupters, and the brand is cruelty free and never tested on animals. The eye, lip, and face products are completely non-toxic, highly pigmented, and perform admirably, even under pressure. With 11 shades of lipsticks, 20 shades of foundation, and an 18-shade eye shadow palette, you're sure to find just the right thing.
5. Vapour Beauty
Featuring organic ingredients and antioxidant-packed, moisturizing bases, Vapour Beauty is a clean makeup brand that rivals some of the best brands in the business with its ethically and sustainably sourced ingredients, cruelty-free policy, and an impressive collection of primers, foundations, blushes, and illuminators that are all available in stick form. The multi-use products and velvety lip glosses are silky and creamy, and the Lux Lip Conditioner is a must-have for year-round protection and the best pout this side of the Mississippi.
Choosing natural makeup is better for your skin, your organs, and the environment. You may end up paying a little more, but in doing so, most times, you're supporting smaller operations and truly one-of-a-kind brands that believe in safe beauty.