Posted by Simple Girl on 18th Jun 2019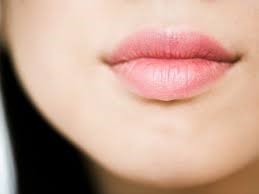 Lip balm is an absolute essential. In fact, a lot of people actually have multiple, one for the car, one for the makeup bag and one for the bedside table. Sure, you'll probably find a decent lip balm by stopping by the grocery store and picking up whatever's on sale. However, if you're really looking for a premium lip balm, you might want something that's all natural, organic, vegan and yet, affordable.
With so many different things on the checklist for a perfect lip balm, it may seem like searching for a needle in the haystack. Fortunately, the brand Hurraw! has been able to check all the boxes with their assortment of lip balms. Products from Hurraw! are made with completely natural and raw ingredients. You can rest assured that what you're putting on your lips is coming from a great source. Not only are they great for you, but they're also sustainable and cruelty-free.
These lip balms are made from all natural, certified organic and raw vegan ingredients. This includes a range of oils, butter, waxes, flavors, colors and preservatives that are extracted from different plants. Hurraw! are completely transparent about where their ingredients come from, sharing whether the source of each of their ingredients has an Organic Certificate and/or Fair Trade Certificate and how the ingredient was extracted.
Currently, the brand offers two types of lip balms. The first is a more traditional lip balm and the second is a squeezable balm. The traditional lip balm comes in a 4.3g/0.15oz oval tube. The unique shape makes the application process quick and easy. Their squeezable balm is perfect for those wanting to reduce their plastic usage. It comes in a recyclable 30mL/1oz aluminum tube.
Hurraw!'s traditional lip balms come in four different product lines; essential, fresh, dosha and classic. The essential product line includes unscented, SPF and moon varieties. Two unique products offered by the brand include their Echium Raspberry Tinted Lip Balm from the fresh line as well as the Black Cherry Tinted Lip Balm from their classic line. Other popular products include their Coconut Lip Balm, Grapefruit Lip Balm and Vanilla Bean Lip Balm.
These lip balms have been receiving rave reviews on Amazon and iHerb. Users have documented how pleased they were with the smooth texture and the amazing flavors. Those who have recently switched to cruelty-free, vegan and/or organic products are thrilled to find something that not only works but also is in alignment with their values. Even those who don't particularly care what type of ingredients a lip balm is made from are finding Hurraw! lip balms to be one of the best they've ever used.
If you've been looking for the perfect lip balm, Hurraw! might just be the brand for you. The only hard part now is narrowing down which flavors you want to purchase from their delicious range. Choosing natural ingredients over artificial ingredients doesn't mean you have to give up high-quality products. In fact, many would argue Hurraw! lip balms can outperform other products any day of the week!